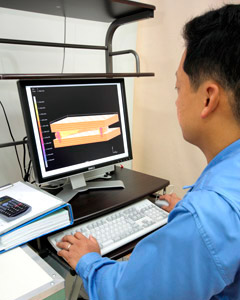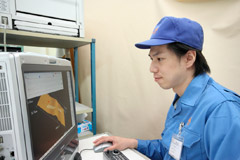 We need to shape a part with precise design to fulfill the variety of customer needs.
The design of mold is processed in the level of micrometer. However the amount of order is, we'll put all our efforts on commercializing a customer's request. We'll live up to customer's expectation with the reliable quality.
Long-term accumulated material datum and the definition extracted by the numerical analysis release the best solution to shape a desirable part. Our role does not finish in just making a product meeting the customer's design, but will continue until it'll function well in the practice of your assembly examination.
Analysis of Deformed O-ring